Marine
Oilybits provide a wide range of equipment commonly utilised in the marine sector, this section serves as a basic guide to the ranges of products we offer, if you have specific requirements for equipment you are unable to locate on our website, then please do contact us for further information.
Fuel Quality Assurance
There are a number of different types of micro-organisms that can grow in certain types of fuel. The biggest problem is presented by a lamentous fungus called Hormoconis Resinae (H Res). Previously called Cladosporium Resinae, and more commonly referred to as "Diesel Bug".
For instant results, the FUELSTAT® Resinae PLUS Tests measure the amount of different types of contamination: H Res, bacteria and fungi actively growing in the sample and reports that as the weight of material in the sample. This is a newer, more accurate measurement system than the old Colony Forming Unit (CFU) count, which would take up to 72 hours to grow a representative culture.
Alternatively, still popular for applications where the 72 hour colony-forming process is acceptable, the time served Microbmonitor2 is a cost effective alternative.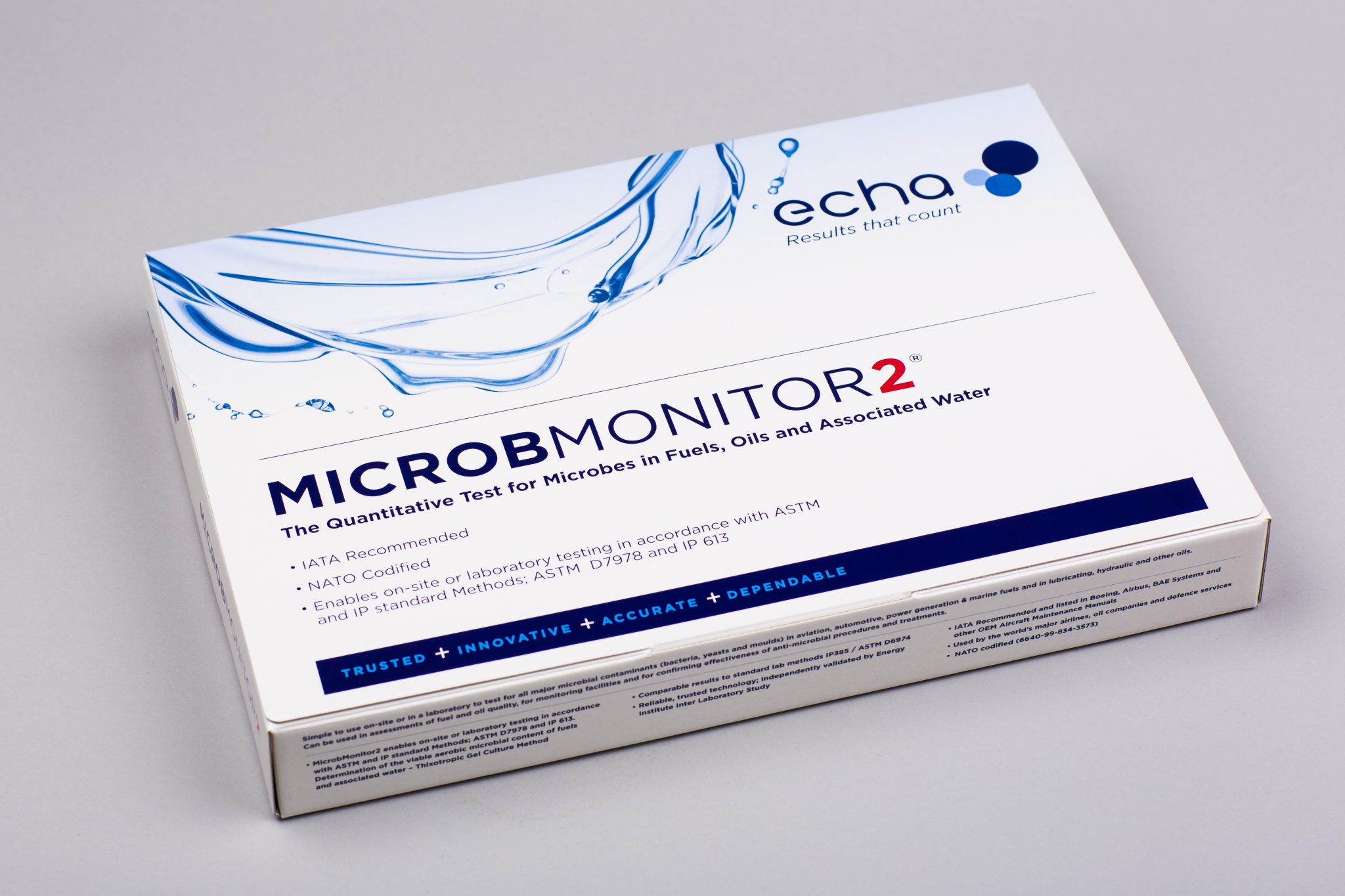 Free Water Detection
Oilybits offer a range of Gauging Pastes for the identificartion of free water in fuel storage tanks, some of the pastes we offer are: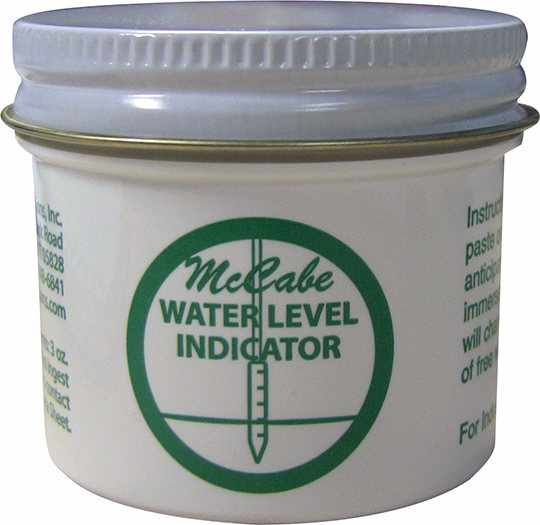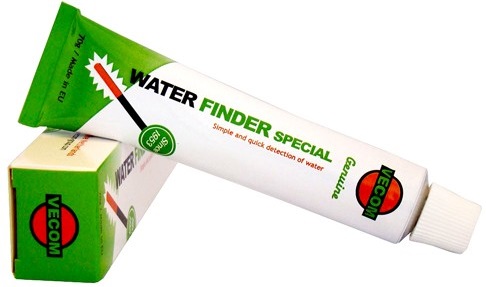 Oil Level Gauging Pastes
In conjuction with a dipping rod, the user may use a proprietary oil level gauging paste to aid visual identification of the oil level. Oilybits supply a range of Oil Level Gauging Pastes;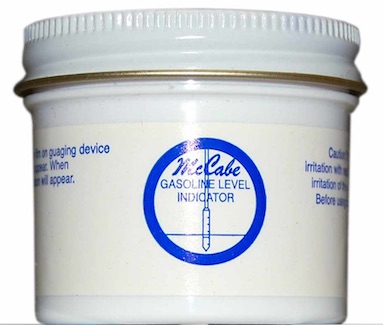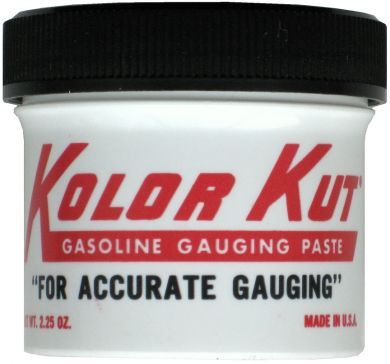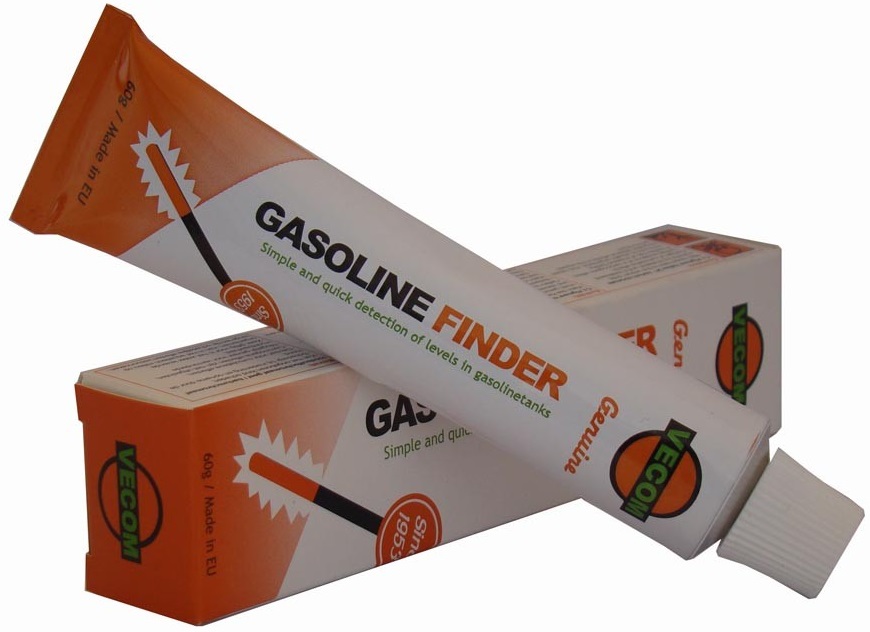 Non Marking Fuel Hose
Oilybits offer two types of non-makring fuel hose, suitable for the mairne environment:

Fueling Nozzles
Oilybits offer many fueling nozzles but one nozzle specifically designed for marine use is the Husky VIII Offshore Nozzle, which has been specially developed for this application: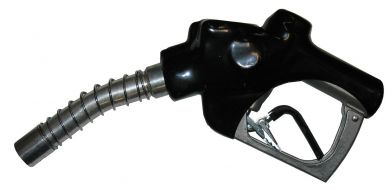 Stainless Steel Hose End Couplings
Oilybits offer the Dixon Bate range of 316 Stainless Steel Safety Clamps: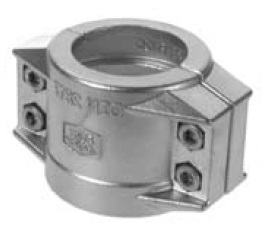 Stainless Steel, Self-Priming Fuel / Waste Oil / Sump Pumps AC/DC
Oilybits offer an extensive range of excellent quality, German engineered, 316 Stainless Steel Flexible Impeller Pumps, for marine duty applications. These versatile pumps are at home pumping all manner of clean or contaminated liquids, from sea water and bilge waste, to thick dirty engine oil.
Stainless Steel, Self-Priming Fuel / Waste Oil / Sump Pumps - Power Drill Operated
Similar to above, the pumps are also available with a shaft drive, for connection to a portable battery operated drill, this way multiple pumps can be used around the vessel without hard wiring of electrics.
Stainless Steel Pipe Fittings
Fuel Filters with Water Removal
Oilybits offer a variety of cartridge filters with built in water removal technologies. The Goldenrod Water-Block filter probably being one of the most recognisable, with its translucent amber bowl, water drain tap, and element impregnated with Super Absorbing Polymer (SAP). Alternative filters would be the Groz, Cimtek, or Giuliani Anello products.
Multi-Purpose, Pthalate Free PU, Steel Helix Reinforced Hose for Fuels, Oils and Drinking Water.
Oilybits offer many hoses but for general on-board use, the Merlett Armorvin Total PU Oil TPHF - Phthalate-Free Clear Polyurethane Hose, with Steel Spiral hose is hard to beat, suitable for a multitude of used from drinking and waste water to diesel and engine oil, it is a truly versatile product.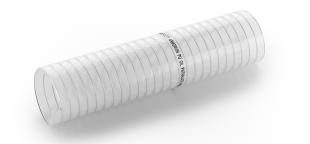 Engine Oil Centrifugal Filters
Oilybits have been selling centrifugal oil filters now for over a decade, our excellent range of centrifuges is in use on military and cargo ship engines all over the world.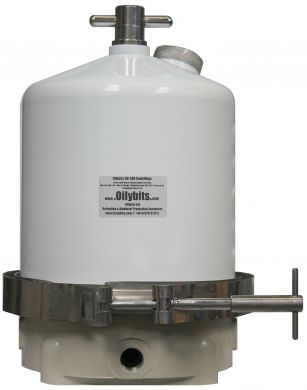 Water Removing Polymer, SAP
For one off, dockside, troublesome water removal, we sell a water absorbing powder, this is deployed in a weighted 50 micron nylon mesh bag, and retrieved with a string, it absorbs an incredible 130 times its own weight in water, yet, remarkably, it will not absorb any oil / fuel.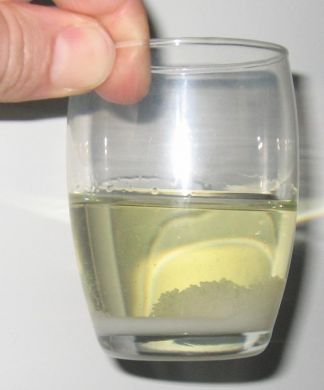 Drop down water detector
Oilybits offer a battery operated drop-down water detector for use with Diesel, which will immediately alert to the presence of water in your fuel tank.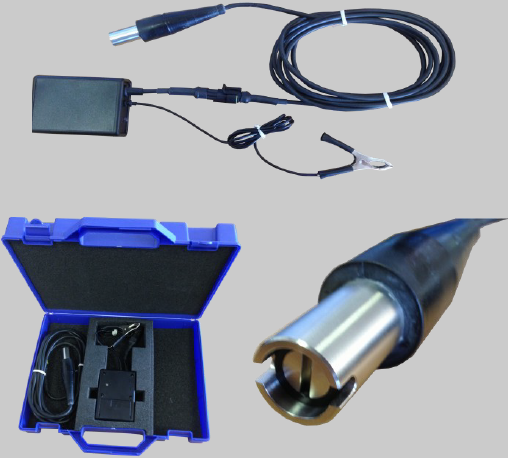 Aqua Metro Contoil VZO, Oil Flow Meters
Oilybits sell a wide range of flowmeters, however for marine and offshore use the Aqua Metro CONTOIL range of flow meters is the go-to product for most specifiers. We also offer the /A high accuracy models, HERE
Fuel Purifiers
Oilybits offer a comprehensive range of high flow diesel fuel purifiers, featuring internal seperation baffles to cause water droplets to agglomerate and fall from the moving fuel. The purifiers can also be fitted with an optional water sensor to alert to the presense of water having risen to the point of the sensor location.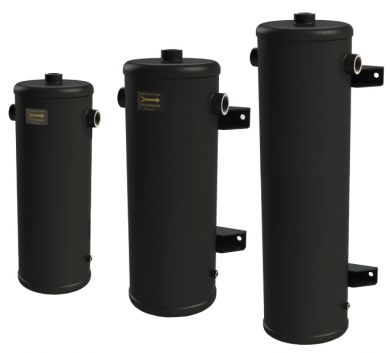 Diesel Dipper
Oilybits offer the Diesel Dipper multi-functional fuel tank polishing device. The Diesel dipper has a built-in 12vDC self priming pump, water seperating baffles with a drain tap, and a washable strainer with clear plastic bowl to view fuel quality. The Diesel Dipper is connected to the fuel tank with a rigid drop tube which sucks from the dead bottom, ensuring all condensate, loose rust, fuel bug and other sunken detritis is sucked up, seperated from the fuel and the clean fuel returned to the tank.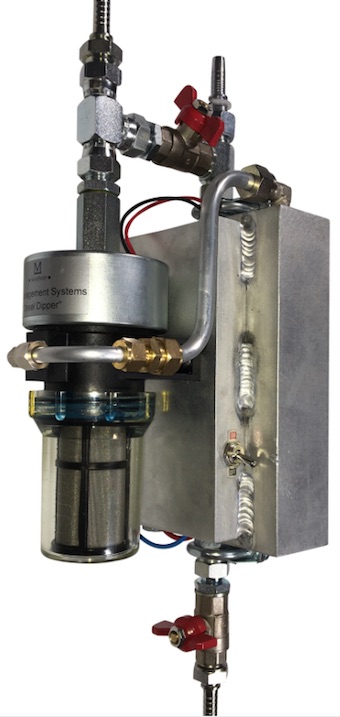 Stainless Steel Hose Reels
Popular for dockside refueling and marine garages, our Stainless Steel hose reels are in use in many marinas and on many luxury yachts around the world. We can also supply ATEX approved reels where insurers demand such a level of certification.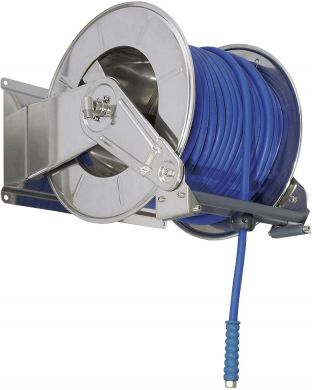 Marine Waste Compactors
Oilybts offer two compact models of Waste Compactor, 60 and 100 litre, available in 240 or 400v.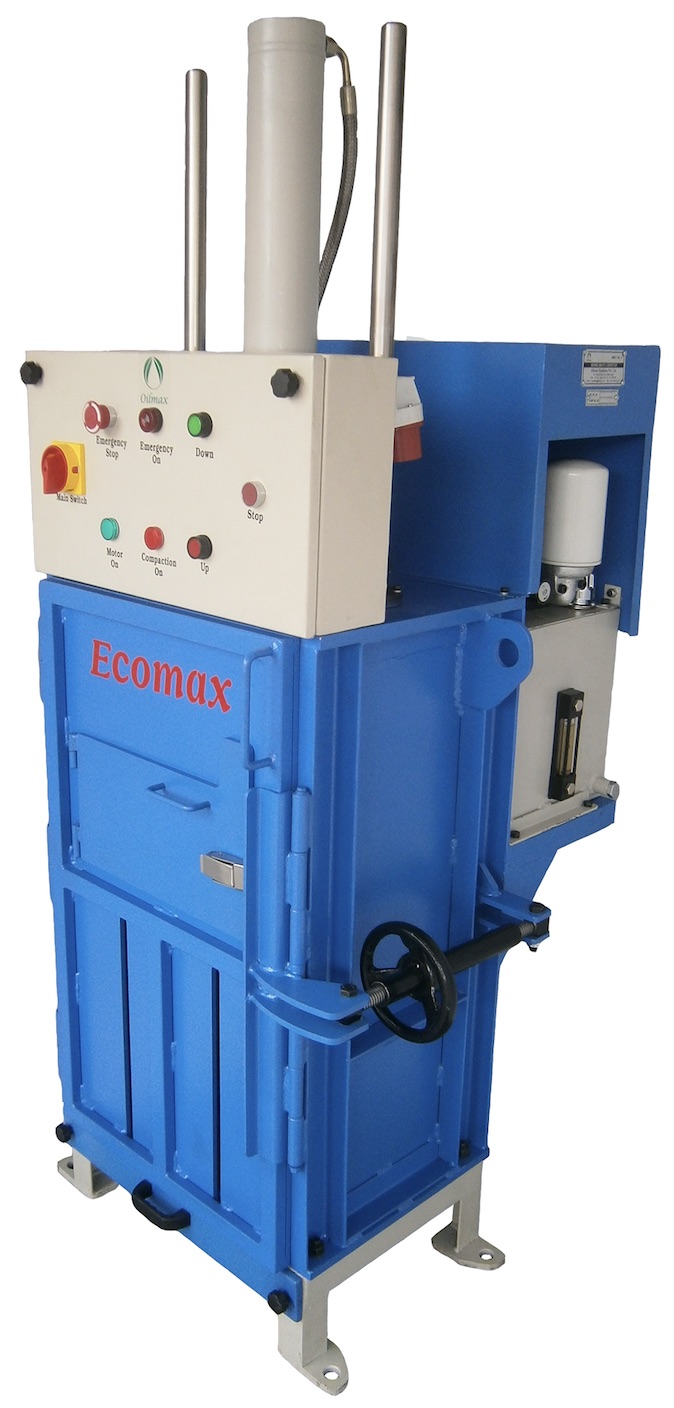 Fuel Hose connectors
Oilybits offer the Emco-Wheaton TODO-Matic range of self-isolating ATEX approved fuel hose connectors. Self Isolating connectors will not spill residual fuel when disconnected.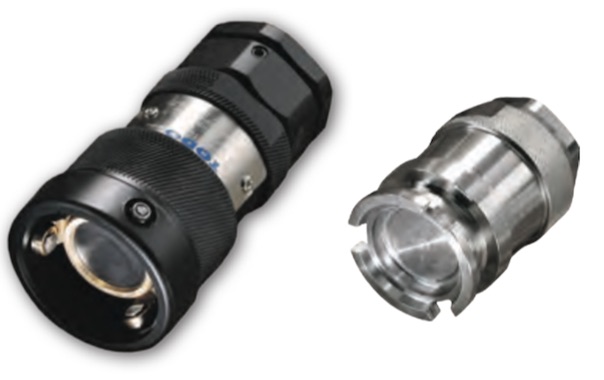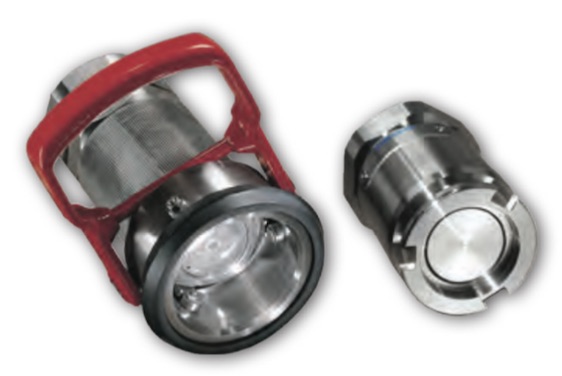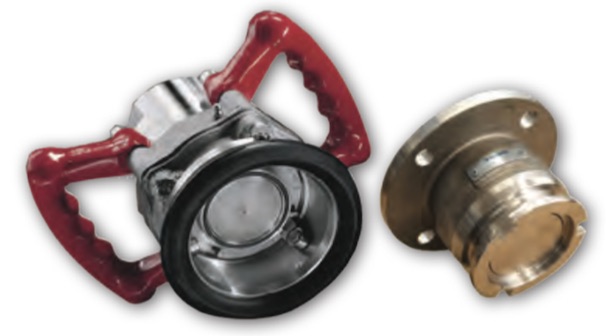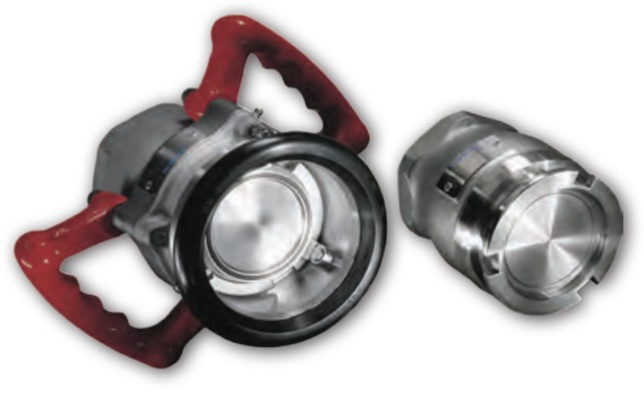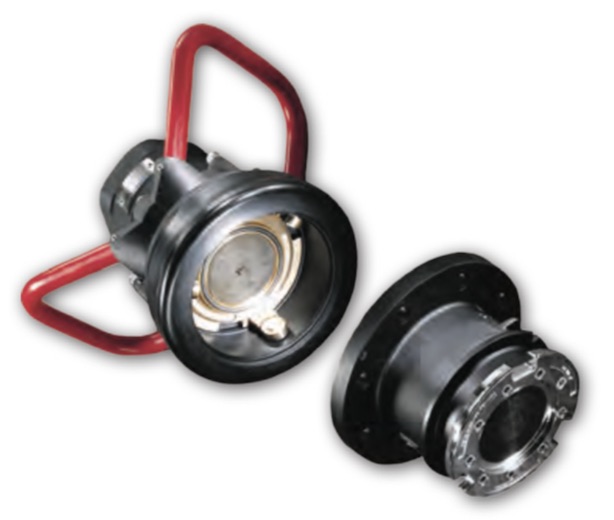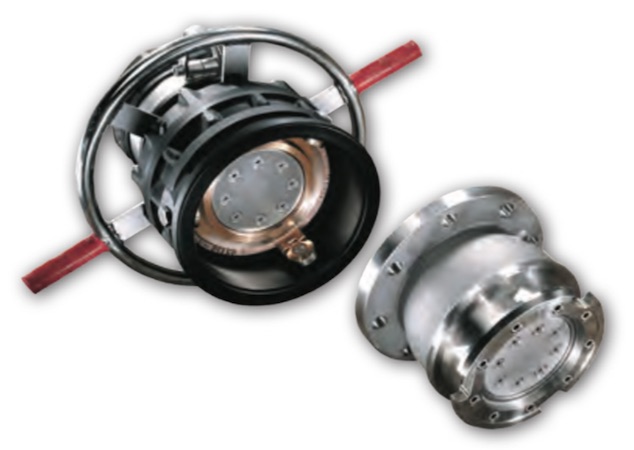 Flow Metering
Oilybits offer a wide range of Fuel Meters, however for bulk transfer applications we would always recommend the time served "Tuthill TS Series" meters.
Pumps
Oilybits offer the Gespa S.A. (Gespasa) range of Bedplate Vane Pumps, for bulk fuel transfer applications. These pumps are ATEX approved and suitable for use with most flammable fuel oils.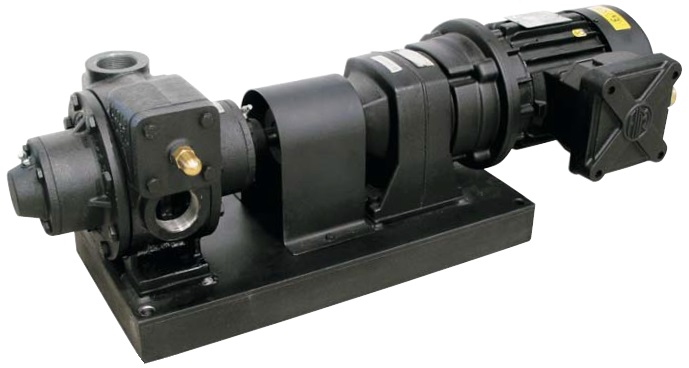 Technoton DFM Marine Flow Meters, Painted Aluminium
Oilybits are a UK agent for Technoton flow meters, these excellent meters are particularly suitable for marine application and carry a number of marine specific approvals, as well as some Russian waterway approvals. For pulse-out verisons there are 2 types of output, K - Pulse (Normalised), or CAN 2.0B Interface
Technoton DFM Marine Flow Meters, Brass
Oilybits are a UK agent for Technoton flow meters, these excellent meters are particularly suitable for marine application and carry a number of marine specific approvals, as well as some Russian waterway approvals. For pulse-out verisons there are 2 types of output, K - Pulse (Normalised), or CAN 2.0B Interface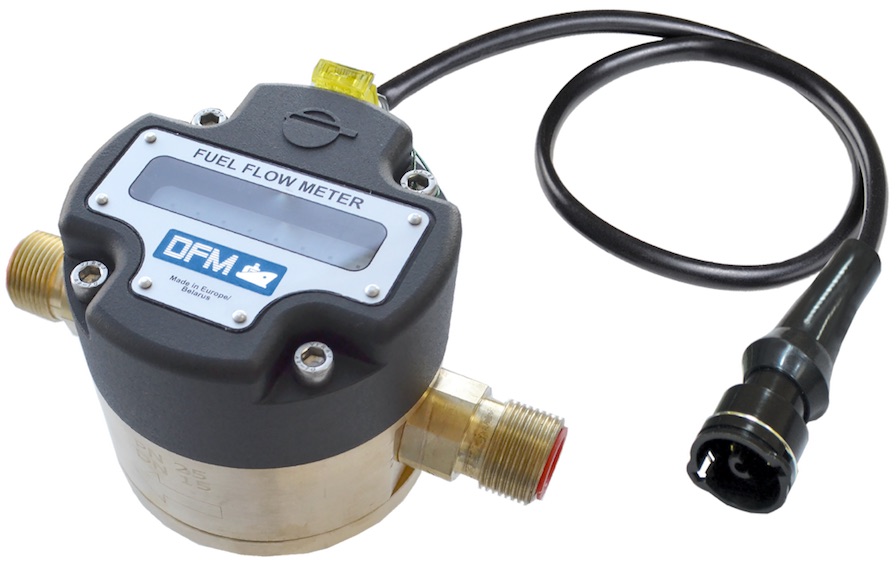 Water Filters
Water Pumps